Modern accountants for a modern world
Small businesses need access to up-to-date information, the best advice and a bookkeeping system that doesn't get in the way. That's where we come in.
Who we help
It's our honour to serve those who make up the 99% of all businesses in the UK. The family-owned businesses, the people trying to earn an honest living, the ambitious entrepenuer with a vision, we support them all.
Helping you skyrocket your small business.
Make better decisions for your small business by having the support and tools you need from an accountant you can trust.
Giving you a clear picture on all things numbers.
Keep a close eye on the finances with useful reports that make sense to you and your business.
Starting a new business?
We'll register a limited company for you free of charge when you sign up to our small business accounting service. We'll also register you for all the right taxes for total peace of mind.
Learn more
Loved by all kinds of small businesses.
We pride ourselves on delivering an exceptional service. Here's what some of our clients had to say.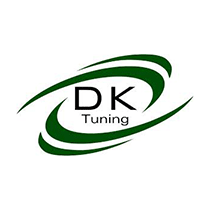 We have used AirAccounting for the past 3 years and the support and advice is second to none, without which my business would be nowhere near it is today.
Daniel Kirk
DK Tuning Ltd
Ready to get started?
Let's build your package